Removing Residential Agoura Flood Damage?
2/8/2021 (Permalink)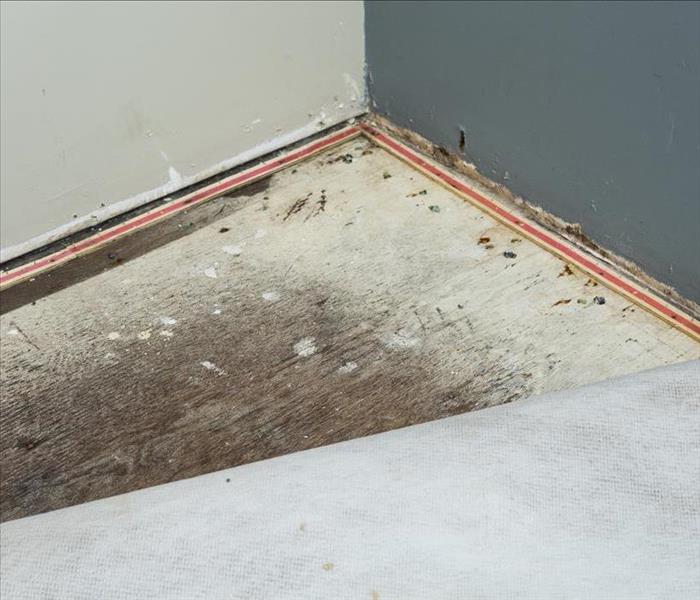 Storms are no laughing matter when it comes to flood damage done to your home. Call the professionals at SERVPRO for the flood mitigation services.
SERVPRO Mitigates Flood Damage in Agoura Homes 24/7
Agoura, California, is a historic southern Los Angeles County area established in 1927 to build a post office in the area. The name "Agoura" was chosen based on a local self-styled swashbuckler, French Basque immigrant Pierre Agoure. The locale was once known colloquially as "Picture City" because of the number of films shot at the Paramount Ranch.
Films shot in Agoura (including Agoura Hills) include such classics as:
Gone With the Wind
The Karate Kid
The Great Dictator
Starship Troopers
Poltergeist
Television shows such as Westworld and Dr. Quinn, Medicine Woman were also shot in Agoura.
Flooding in the Agoura Area and L.A. County at Large
While much of southern California stays dry, the Agoura area is still subject to floods from storms and other phenomena.
In January 2017, one home in Agoura Hills was perpetually flooded by an underground spring beneath the property. The continuous water flow seeped into the floors, even after containment and mitigation attempts, until a local geologist discovered that the home was built on a creek bed and drainage area. An estimated 100 gallons of water per minute were permeating the home. Several 20-foot wells were constructed to keep the water from doing further damage.
In November 2018, Agoura properties were accosted by heavy rainfall, with rates going up to as much as half an inch to one inch per hour in some areas. Several towns and cities in Los Angeles County were affected, including Agoura Hills and nearby Calabasas.
January 2019 brought more storms in from the Pacific, which resulted in both rain and snow. These conditions made travel much more challenging and created a multitude of safety concerns, including:
Flooded streets
Mudslides
Damage from debris
These concerns were exacerbated by how the Woolsey fire decimated much land in Los Angeles County at the time. According to the Public Policy Institute of California, dry climes and wildfire-affected areas are particularly prone to flash flooding. That is because sand, dry soil, and burnt debris do not soak up water as readily as healthy soil.
How Does SERVPRO Sanitize Surfaces Affected by Flood Damage?
SERVPRO addresses Agoura home flood damage with an array of EPA-registered sanitation solutions implemented in tandem with Institute of Inspection Cleaning and Restoration Certification (IICRC) guidelines for the restoration industry.
SERVPRO techs preserve properties with the following cleanup protocols:
Sprayers, whether manual pump- or trigger-operated, quickly sanitize flood-damaged walls with biocides emitted at 50 psi
Mold, sewage, pests, and other contaminants are removed from the property by professionals in personal protection equipment (PPE)
OSHA-approved antimicrobials preserve damaged nonporous items, including appliances, while mitigating odors
Odor control solutions, such as ultra low-volume (ULV) foggers and hydroxyl generators, eliminate odor-causing particles from salvageable porous items
Call (818) 991-6292 for flood damage remediation from SERVPRO of Agoura / Calabasas / Hidden Hills.