Preventing Flooding In Your Agoura Crawlspace
2/20/2020 (Permalink)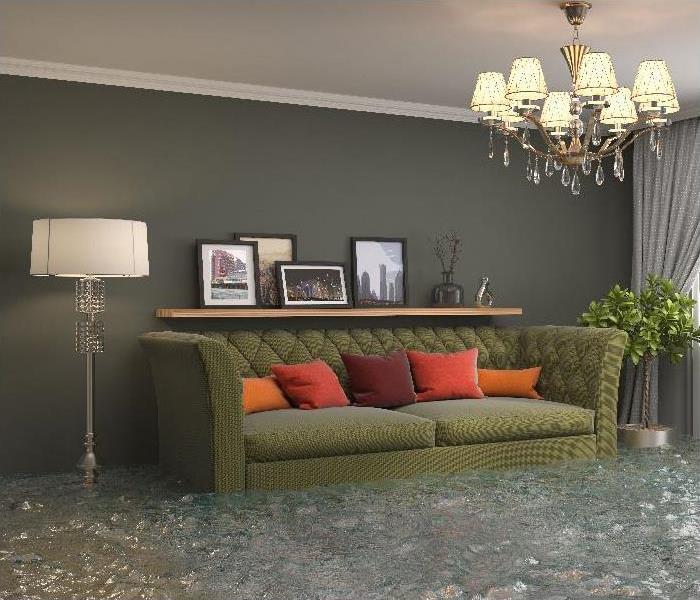 Let our SERVPRO of Agoura / Calabasas / Hidden Hills help you; however, you need by calling (818) 991-6292.
Preventing Recurring Flooding in Agoura Crawlspaces
Flooding does not always have to enter the household to become a destructive force for Agoura homes. Not only can this rising water threat pose hazards to the structures of your property, but underlying areas like crawlspaces can experience the detrimental effects as well. The immediate concerns of standing water in this open area beneath your main floor are structural deterioration, microbial growth, and migrating moisture.

Despite how readily flood damage in Agoura crawlspaces can reach the main living space of the property, many homeowners do not treat this situation with the urgency they should. Understanding what problems could arise can show you the need for professional restoration and permanent solutions. Though many area homes contend with flood losses throughout the year, specific water diversion and construction approaches can limit the frequency and severity of these disasters for property owners.

While our SERVPRO water restoration team must work on efficient extraction solutions when we first arrive at the house, steps can also begin in this preliminary stage to begin deciding the best permanent solutions to reduce water penetration and reduce flood recurrences. In many situations where numerous flooding events have happened over several years, exposed supports and structural elements could be too damaged to preserve. Our contractors can remove and replace this wood and insulation, which can allow for a more permanent flood prevention solution to follow.

Crawlspace encapsulation is an effective strategy to prevent direct water penetration. It can even limit the threat of groundwater through the installation of diversion equipment like an electric sump pump. By encasing the crawlspace and exposed materials in thick plastic sheeting after treating the materials with antimicrobials and biocides, we can prevent moisture migration and microbial threats for the living space above the damaged area.

Crawlspaces are among the first line of defense when natural flooding situations occur in the area, but these points can also be the start of mold, bacteria, and saturation concerns. Let our SERVPRO of Agoura / Calabasas / Hidden Hills help you; however, you need by calling (818) 991-6292.
For more about Agoura click here.