We Are Available 24/7 To Handle Your Agoura Water Damage Restoration Services
12/9/2019 (Permalink)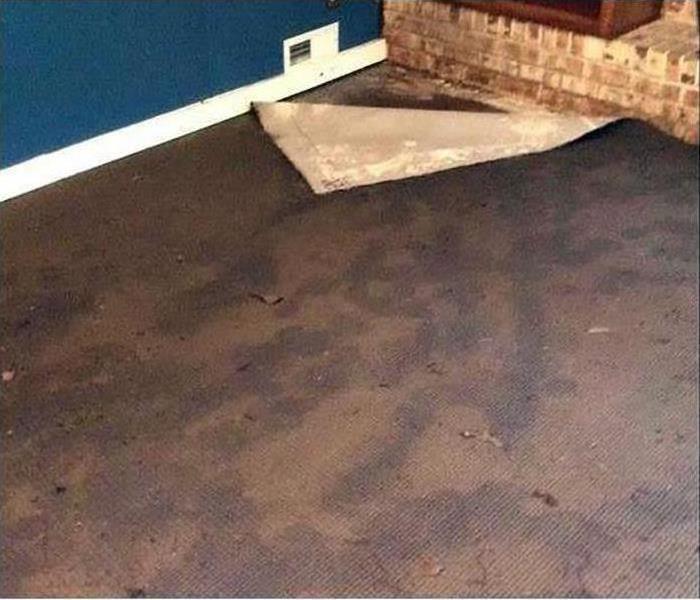 We have the necessary training in water damage restoration, upholstery & fabric cleaning, in order to make your home like it never happened.
Water Damage Agoura - Setting Up Staging Areas
Many people might wonder what a staging area has to do with water damage? Why would clients be even asked if it is ok to set up a staging area? Insurance companies want their costs minimized, and their clients satisfied. Setting up a staging area on the premises or at SERVPRO facilities takes time.
SERVPRO has decades of experience providing water damage restoration services in the Agoura area. Our experience has shown us that we can complete a job faster at a lower cost to the client utilizing staging areas. These areas are multi-use, for both our equipment as well as the client's contents. This approach saves time and cost, as well as providing access to some content that the client may need.
How Does a Staging Area Increase Efficiency?
With all of the water damage sites we have visited, and input from the client, SERVPRO crew chiefs pretty much know what equipment is going to be needed. Our crew chief and technician arrive on-site with almost everything that is required. We move our equipment to the staging area with the client's permission. This approach reduces the number of trips in and out of the home or business.
The client's contents usually must be cleaned and dried. We move everything to an unaffected area of the home. All items can be stored in this staging area until the water has been removed, the area is dry, and humidity has returned to normal levels. A staging area in the home saves time and also reduces the risk of potential damage every time an item is moved.
A plastic drop cloth always protects the floor of the staging area. All items, including our equipment, are placed on this protective cloth. It is this attention to detail that not only saves time, but it also ensures that your contents are protected while we return your home to its original condition, "Like it never even happened."
Call SERVPRO of Agoura / Calabasas / Hidden Hills at (818) 991-6262 for 24/7 service. We proudly serve Oak Park, Westlake Village, and the surrounding areas. We're Faster To Any Size Disaster.
See more about Agoura.