Flood Damage Westlake Village - Westlake Village Flood Damage Tips
5/11/2016 (Permalink)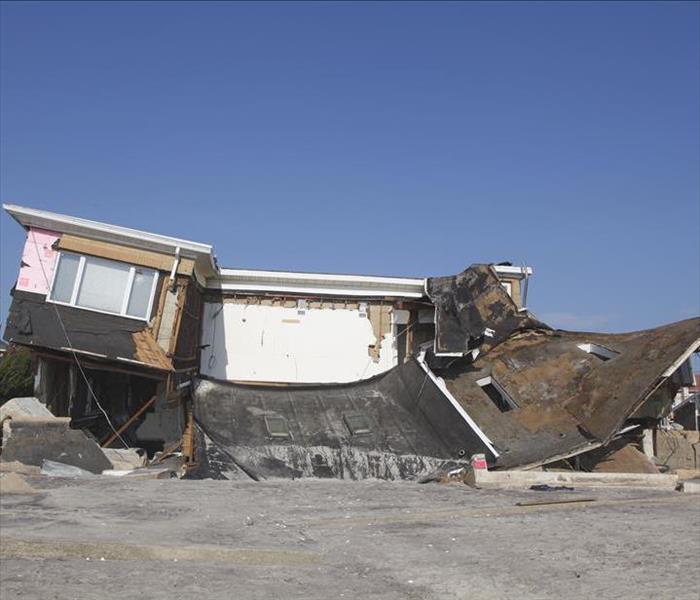 When flood damage strikes your Westlake Village home, SERVPRO of Agoura/Calabasas/Hidden Hills will save the day!
Flood Damage Tips For Your Residential Westlake Village Home
Flooding is an uncommon but often unavoidable tragedy among home and business owners around the nation, and has plagued humanity since the dawn of civilization. Particularly in low-lying or close-to-water areas, flood damage in Westlake Village can be one of the leading causes of structural damage in homes and businesses. Often, the losses incurred are even greater than the more well-known challenges associated with fire and storm damage. To better safeguard yourself against flood damage, here are a few tips to help save yourself in the future.
Buy Flood Insurance
Most homeowners do not know this, but most homeowners' insurance policies do NOT cover flood damage. Separate policies are often required for this type of damage. By arming yourself with a Westlake Village flood damage policy, you can ensure the safety of your financial future against the elements. Even if you do not live in an at-risk area, you should still purchase the insurance, especially because premiums are often significantly lower than in high-risk areas. Whether your home is in a swamp, near a river, or on high ground, a custom flood insurance policy should never be overlooked.
Keep Valuables Overhead
If you have any very high-dollar items or items of significant sentimental value, precaution should be taken to keep them in high places. Westlake Village floods typically don't rise higher than a foot or two even in the worst cases, and your goods should be safe at elevations higher than this. You want to lose as little as possible in the event of a flood, so spending a day rearranging your belongings with this in mind may be a good idea.
Don't be Afraid to Seek Help
It can be pretty overwhelming to look at the damages caused by a flood. However, it is important to keep in mind that professional and contracted services exist solely for the purpose of assisting in cleanup and restoration of flood damages, and can help you to get back on your feet with the experience and training of professionals.
Locally Owned Company with National Resources
If you've incurred flood damage on a large or small scale, please don't hesitate to contact SERVPRO of Agoura/Calabasas/Hidden Hills at (818) 991-6292 for 24/7 services and quotes.