Proven Tips to Flood Damage Remediation Success in Agoura With SERVPRO
9/22/2019 (Permalink)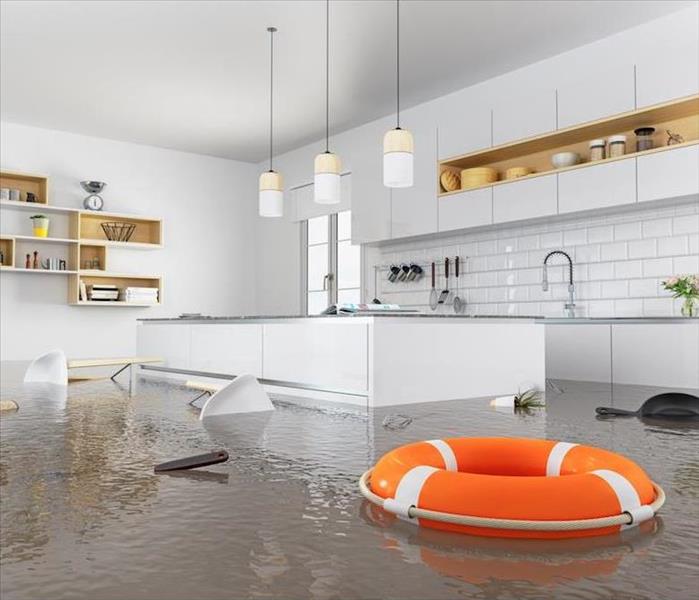 Flood damage can quickly affect your home. Let SERVPRO help with water removal and remediation services.
Leave Your Flood Damage to the Pros In Agoura
LAs environmental concerns mount around the world, locally, we are experiencing challenges such as floods, droughts, and fires. We always hope that the effects of natural events do not affect us directly, but we are all vulnerable. Protecting our homes from fire and flood damage involves both preventive, and remediation efforts and knowing whom to contact is essential. The proper restoration of a home after nature wreaks havoc upon it is best left to professional teams explicitly trained to address the devastation. As a homeowner, you need to ensure that a water restoration company is within your reach should flooding happen.
SERVPRO is your response to flood damage in Agoura. Our team is certified by the Institute of Inspection, Cleaning and Restoration Certification (IICRC) and prepared to handle your emergency. Our goal is to act as quickly as possible to mitigate your loss. All you need to do is call our 24/7 line and allow us to come to your home.
Floodwaters pose a particular threat to your health because of the debris and contaminants they bring into your home. Our SERVPRO team is trained to prioritize safety and can work within the parameters of shifting circumstances, including structural deficiencies, electrical concerns, and building materials. We are nimble in our approach to maximize our efficiency and minimize your loss. Our versatility is complemented by the vast array of equipment we have at our disposal. Once again, our training and expertise come together to tackle each area of your home with the correct technology. This approach allows us to reach our restoration goal and protect your home and belongings from becoming collateral damage.
Take, for example, the restoration of your floors after floodwaters have touched them. Drying them is not only a matter of airing them out. On the contrary, their composition (hardwood, tile, carpets) is crucial in deciding our course of action. Our SERVPRO crew has the industry knowledge to target cleaning efforts for optimal results. You need to leave it in our capable hands.
SERVPRO of Agoura/Calabasas/Hidden Hills is essential to protecting your home. Call us at (818) 991-6292 and let us work with you until your home looks "Like it never even happened."
Click here for more information about the city of Agoura.