Your Agoura Hills Home Will Be Restored By Our Experts After A Fire
7/29/2019 (Permalink)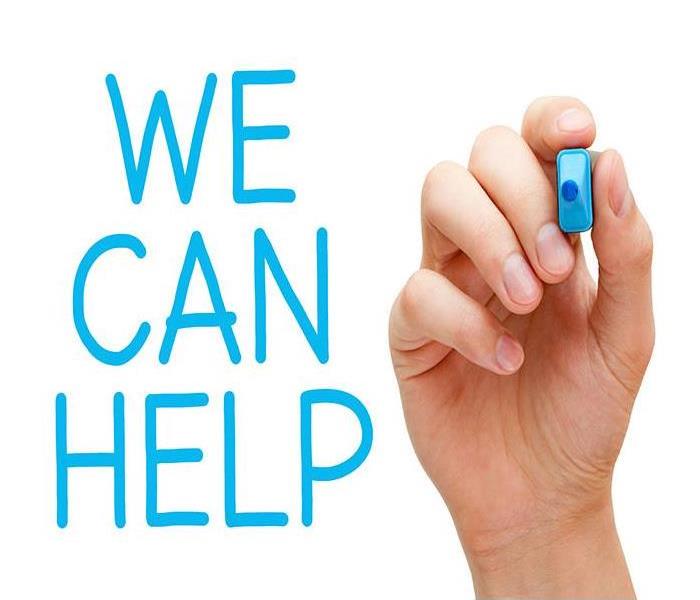 Our certified emergency response team arrives quickly and turns the clock back on the loss in your home.
How Does SERVPRO Get Walls And Ceilings So Clean After Fire Damage In Agoura Hills Homes?
Fire damage leaves many types of cleaning challenges for our technicians. It is essential to test the smoke residue to determine the proper cleaning method. For example, using a wet sponge on dry smoke residue has the potential to drive odor-causing soot deeper into surfaces and compound that problem.

When SERVPRO technicians clean up fire damage in Agoura Hills homes, we do more than simply remove charred debris and call the site cleaned up. Our technicians gain certifications as taught through The Institute of Inspection Cleaning and Restoration Certification, which teaches the latest advancements and best practices for the restoration sciences.

We know the issues that remain after fire damage cleanup are often not seen but sensed through smell. Smoke odor is pungent and difficult to remove. When we mitigate smoke residue from walls and ceilings, we use the following methods most often:

• Dry cleaning sponges for residue left from high heat fires it is light and powdery left behind by natural elements such as wood, paper or fabrics
• Wet cleaning used for lower heat fires where rubber or plastic-type items burned and left behind sticky, smeary residues

After a fire, the goal of our technicians is to return the property to its preloss condition. Each fire damage cleanup is unique and while some walls and ceilings need smoke damage removed through our proprietary methods and no additional applications; other times the best outcome from cleaning prepares the walls for repainting. Paint does not adhere to surfaces that contain dirt or smoke.

During a fire, as hot air expands, this action drives soot deeply into various places in a room, including the paint on walls and ceilings, and results in a lingering smoke odor that cannot be wiped away through cleaning. We use different methods to neutralize smoke odors, including thermal fogging and the use of machines such as hydroxyl generators that safely eradicate odors. The end result is a home that carries no residual reminders of the fire.

SERVPRO of Agoura / Calabasas / Hidden Hills at (818) 991-6292 is ready to help property owners with fire damage of any scale in their homes. Our certified emergency response team arrives quickly and turns the clock back on the loss in your home to make it "Like it never even happened."
For more about Agoura Hills click here.