How to Keep Water Damage From Checking in to Hotels in Agoura Hills
4/22/2019 (Permalink)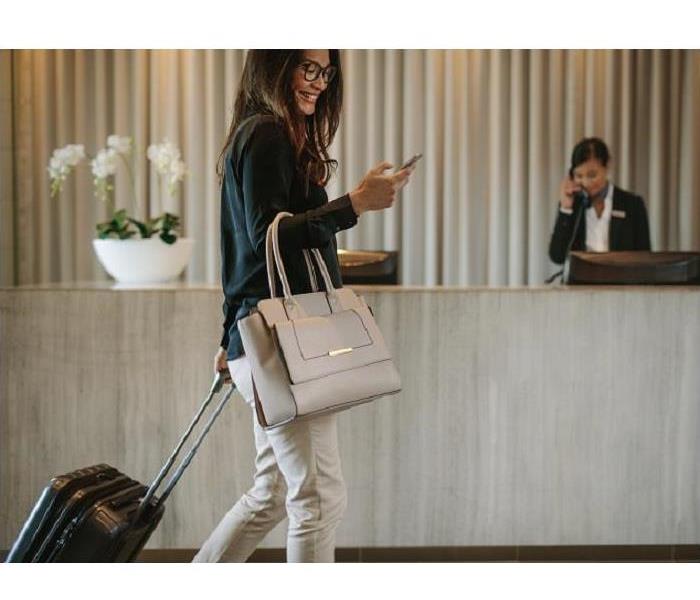 SERVPRO of Agoura / Calabasas / Hidden Hills can dry your water damaged hotel. Call us anytime at 818) 991-6292
Protecting Rooms with Fast Extraction for an Agoura Hills Hotel
There are many concerns that the owner of an Agoura Hills hotel should have when faced with spreading water loss effects. With the speed that many of these water damage effects can move from the source throughout the building, many units that you have for guests can quickly become damaged or compromised and uninhabitable to potential or current guests. Immediately addressing the effects of water loss incidents can be beneficial to your business in multiple ways.
Our SERVPRO professionals have worked hard to become a name that businesses can trust when they need water removal services in Agoura Hills at any time of the day or night. As a team that has been proudly serving the area for decades, we have grown both in personnel and our extensive inventory of recovery equipment to be one of the best fits for the emergencies that threaten the commercial properties of our region.
The professionals of our team understand the impact that water emergencies can have on hotel business, and work to quickly establish containment protocols within your building to prevent the spread of these effects to areas where it has yet to reach. With physical barriers and machines like air movers, dehumidifiers, and specialty equipment, we can reduce the spread of these effects to floors below or to neighboring units through shared walls.
The reputation that your business has is critical to ensuring that people continue to choose it when they are seeking accommodation in the area. Water loss incidents can often threaten the wellbeing or the experience of guests staying on property, so these effects must get addressed as promptly as possible. Our SERVPRO professionals have advanced equipment for mitigation and cleanup to make these effects "Like it never even happened." for your hotel.
With the multiple effects that could result from a water loss incident in any room of your hotel, addressing these concerns quickly can save you money and prevent the problem from affecting too many guests in the building. Trust our SERVPRO of Agoura / Calabasas / Hidden Hills technicians to help. Give us a call anytime at (818) 991-6292.
Agoura Hills is the gateway to the Santa Monica Mountains. Read more here.