Oak Park's Fire Damage Professionals Tell About Restoring Burnt Furniture
8/15/2018 (Permalink)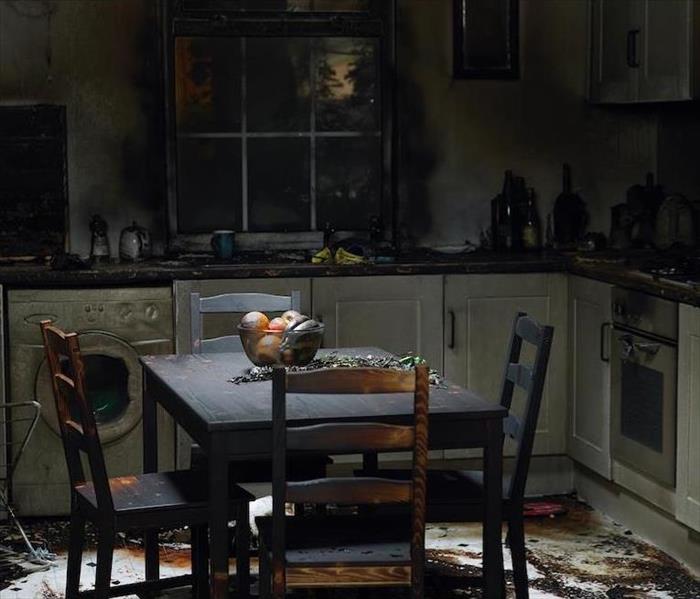 Returning home after a fire can be overwhelming. Contact SERVPRO to remediate the damage and possibly restore any valuable possessions.
SERVPRO Technicians Offer BOTH Structural and Furniture Restoration After a Fire
Structural fires frequently occur across the nation, and some of those take place near Oak Park. Thousands and thousands of homes every year get destroyed across the country. House fires typically ignite due to people smoking indoors, cooking, or malfunctioning appliances. If you are lucky, you will get out of the burning building and get the fire put out quickly so that the structure does not become a total loss. However, even if your residence did not completely burn, many things can still get destroyed. Once a blaze starts, it can quickly rush through a building and use anything and everything in its path as fuel. Depending on how big the fire got and how long it burned before getting extinguished, your building materials and contents may have got torched and ruined. During a structure fire, some items can burn while others do not and many particles will not fully combust. When partially combusted particles are formed, they are released from the blaze in the form of smoke. Smoke also causes its own unique types of problems with your possessions and structural components.

When comprising the initial estimate for your insurance company, our SERVPRO estimators divide affected items into either the building materials or contents category. Most insurance companies use these classifications, so during fire damage restoration in Oak Park we also break up the estimate based on whether affected items are attached to the structure or not. A good method of figuring out whether something burnt would be considered a structural component or a content is to picture that the house gets turned upside down and shook. Anything that would fall out when shaken would be considered your contents, whereas items that stayed there even when the building was upside down would be regarded as part of the structure.

Once our SERVPRO technicians begin their initial testing and inspection process, we determine what items are damaged and which are not. We then figure out what things can be cleaned or otherwise restored and what things must be discarded and replaced.

In some cases, your furniture can get burned, and there is a chance that our SERVPRO crew can save the piece. If the charring on wooden parts of the furniture is not very deep, we can sometimes sand off the burnt surface down to the unaffected wood. We then can refinish the surface so that the item is brought back to what it was before the loss. If you ever suffer any fire or smoke damage, call SERVPRO of Agoura / Calabasas / Hidden Hills at (818) 991-6292 24 hours every single day.

Click here for more information on the city of Oak Park.